Help Prevent The Frequency & Severity of The Common Cold With Beta Glucan!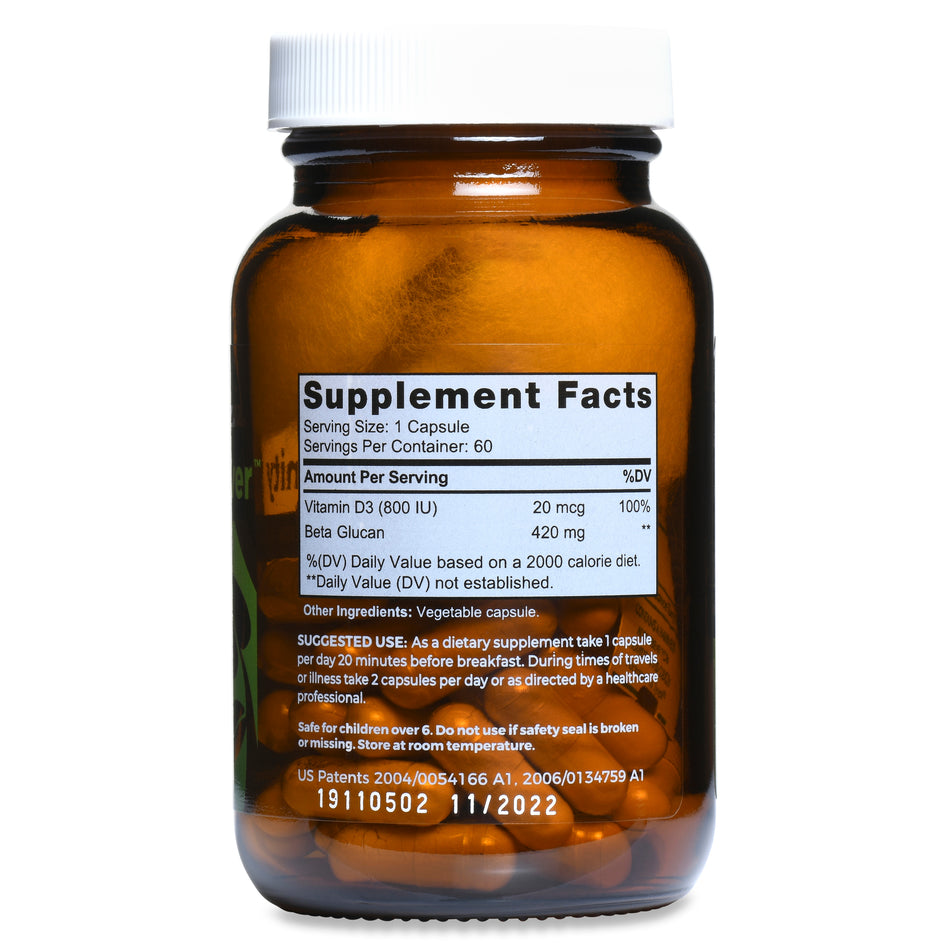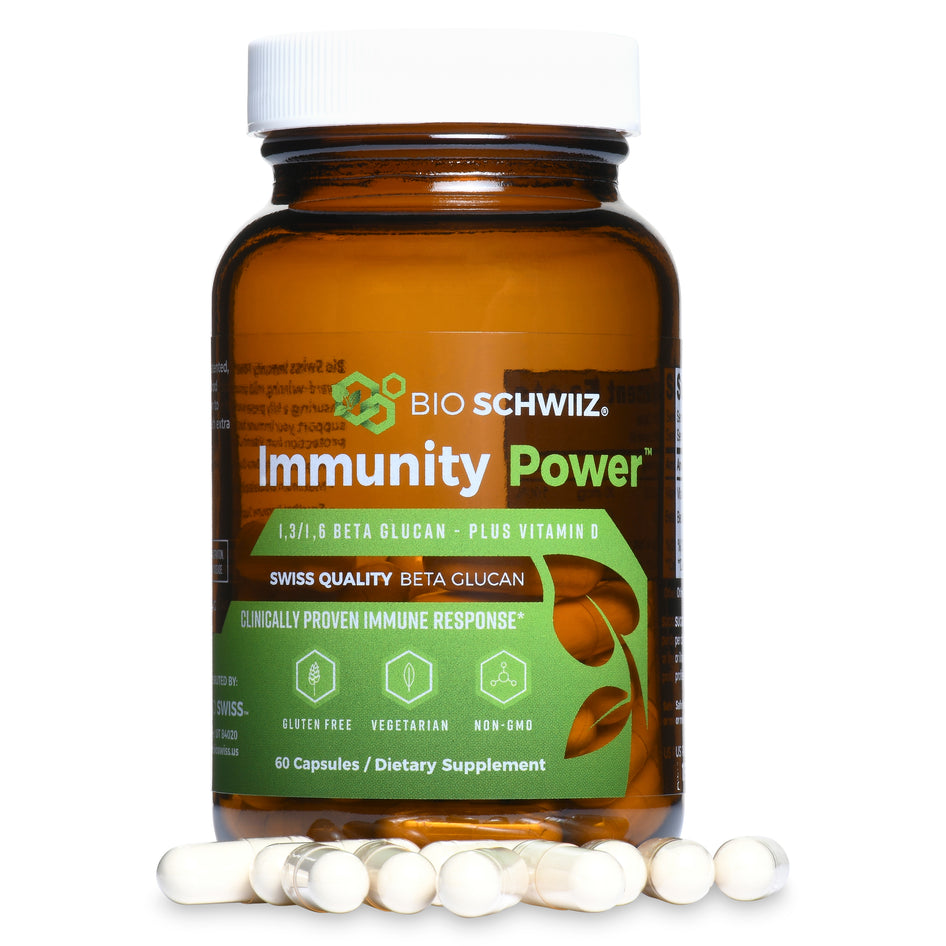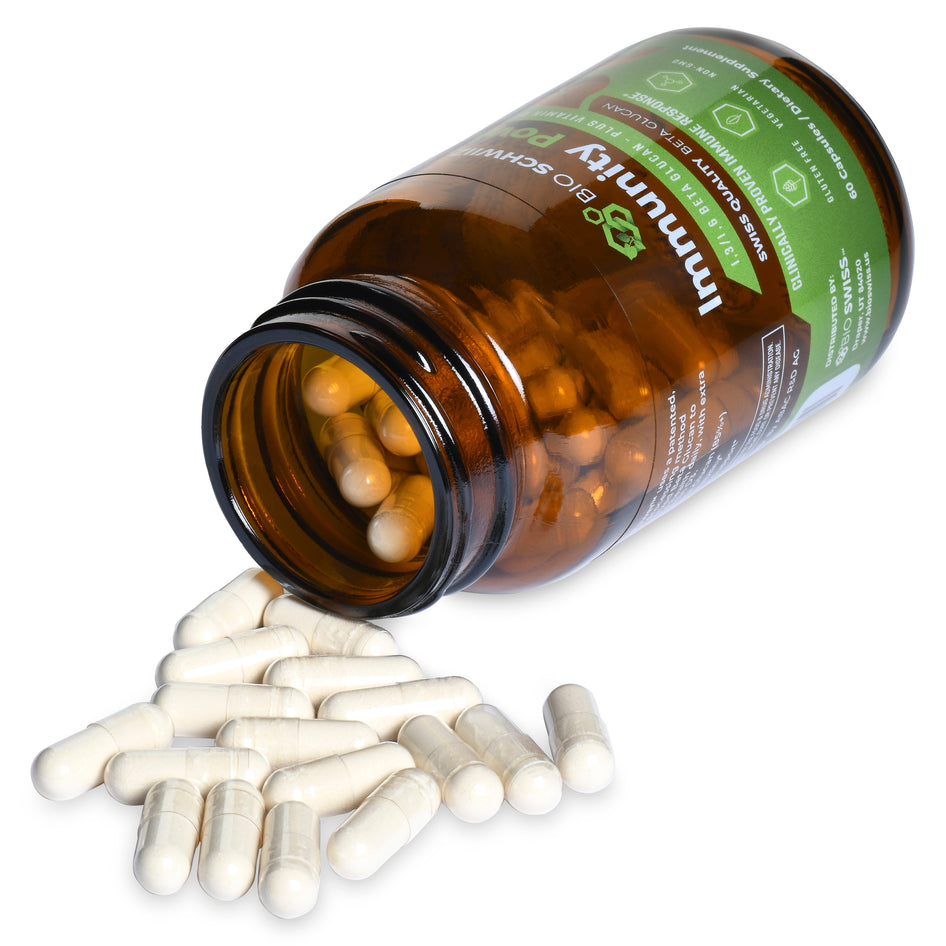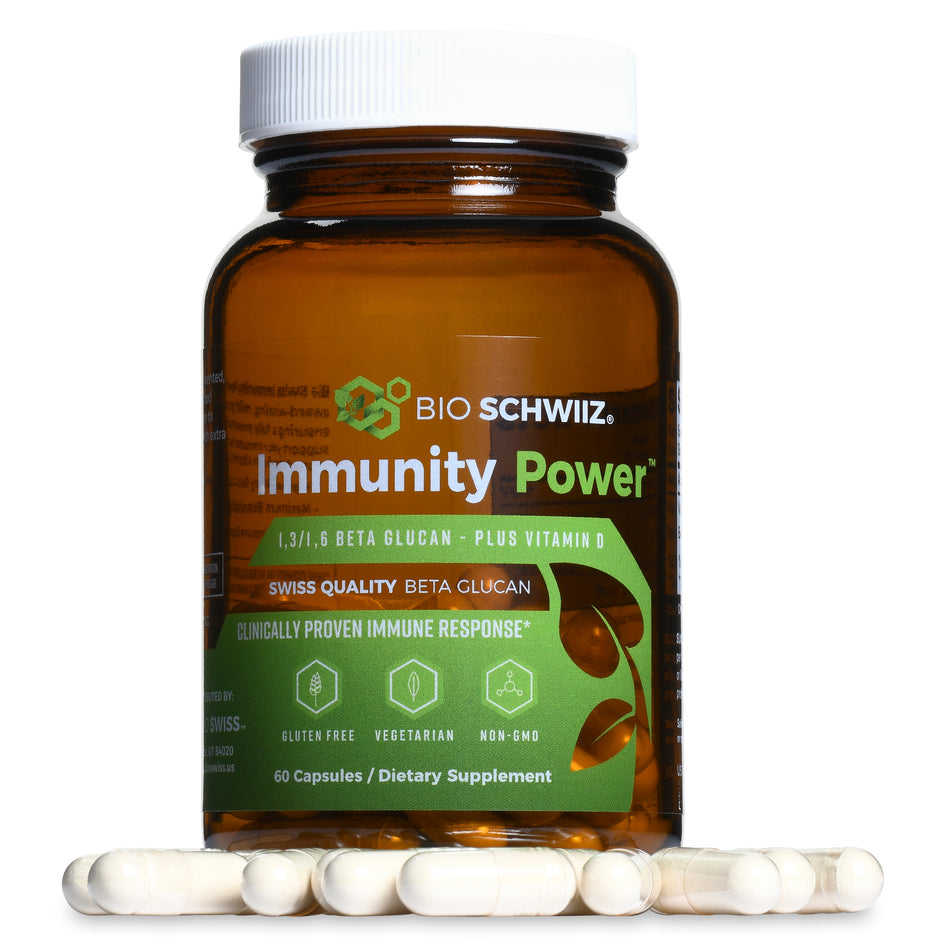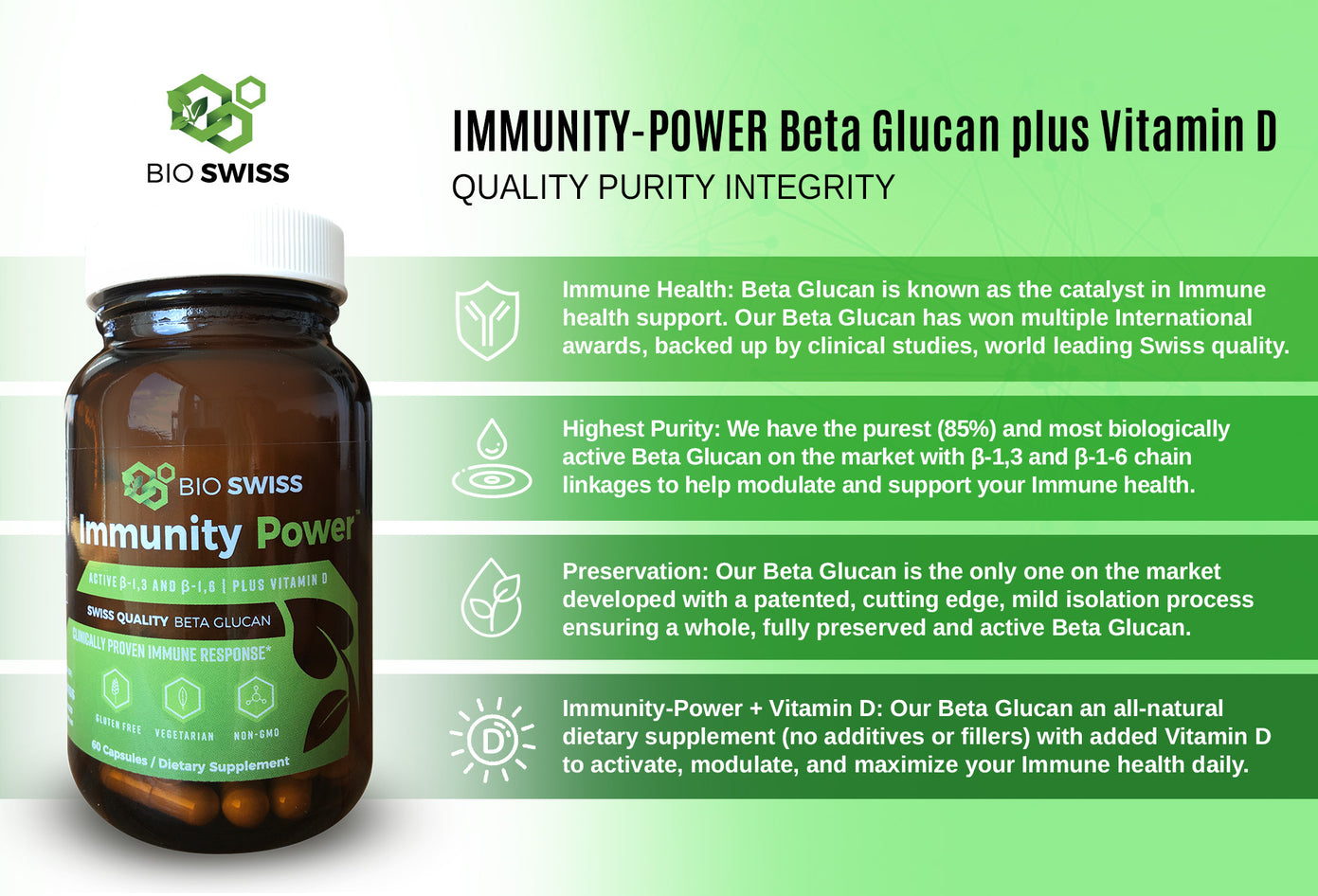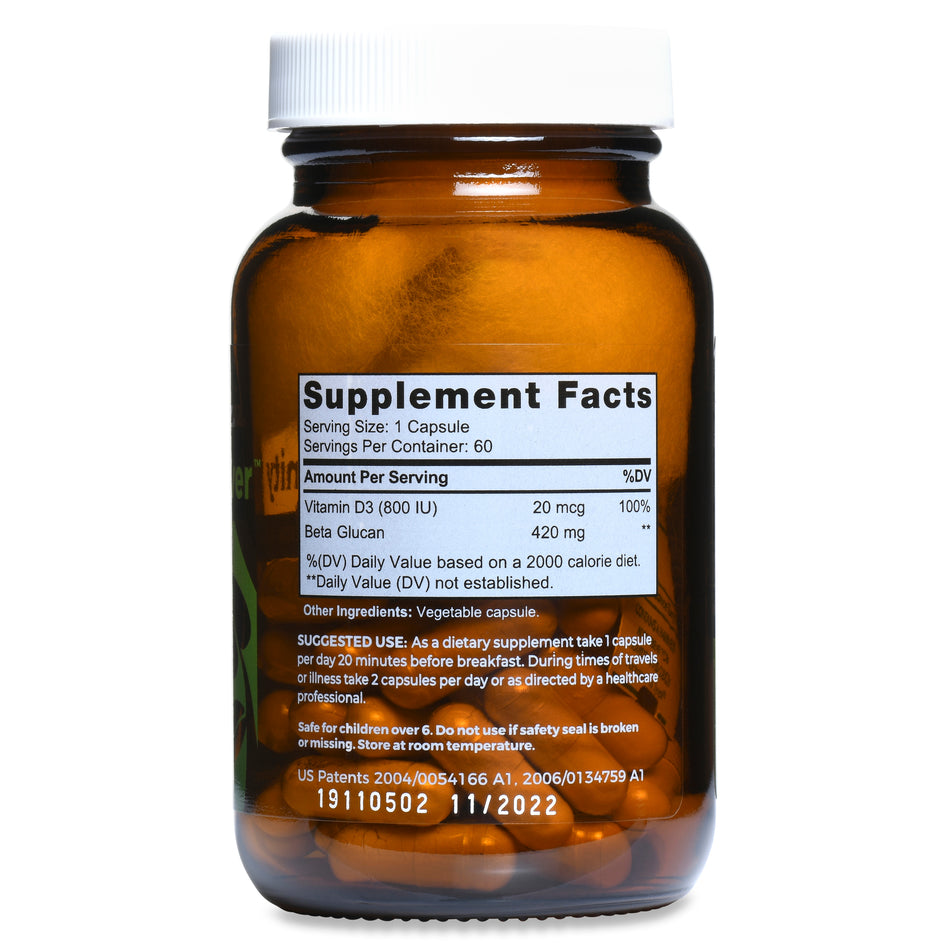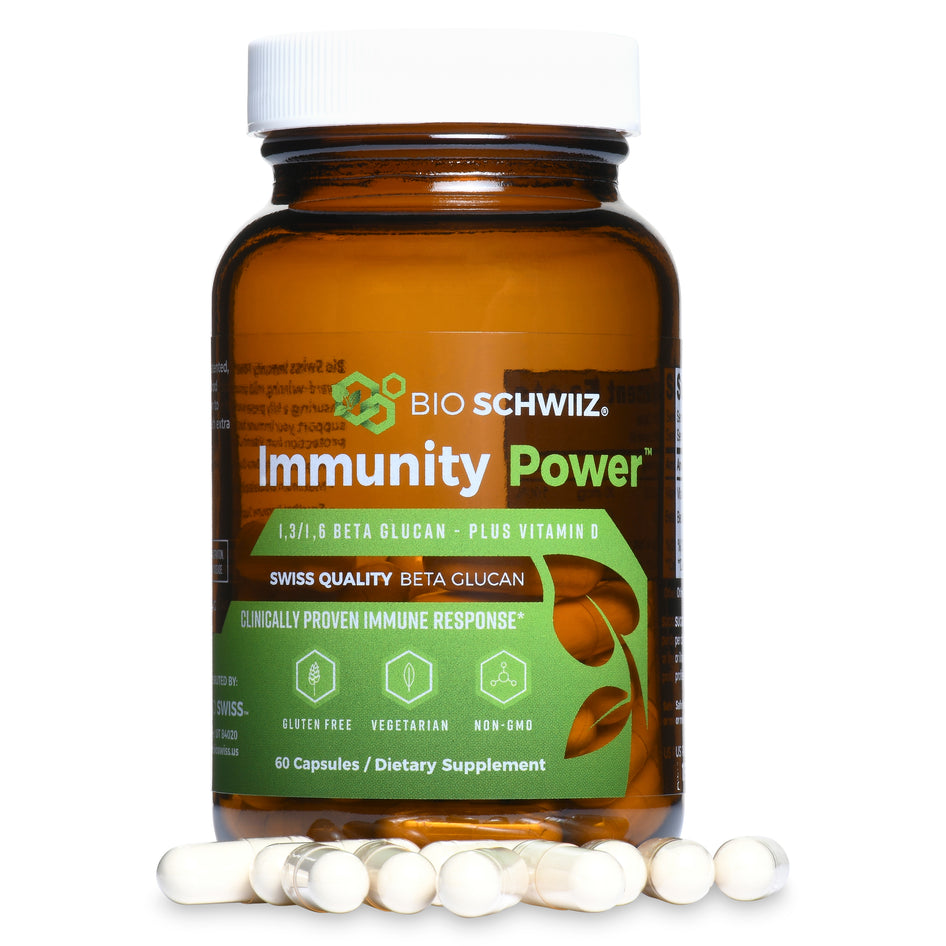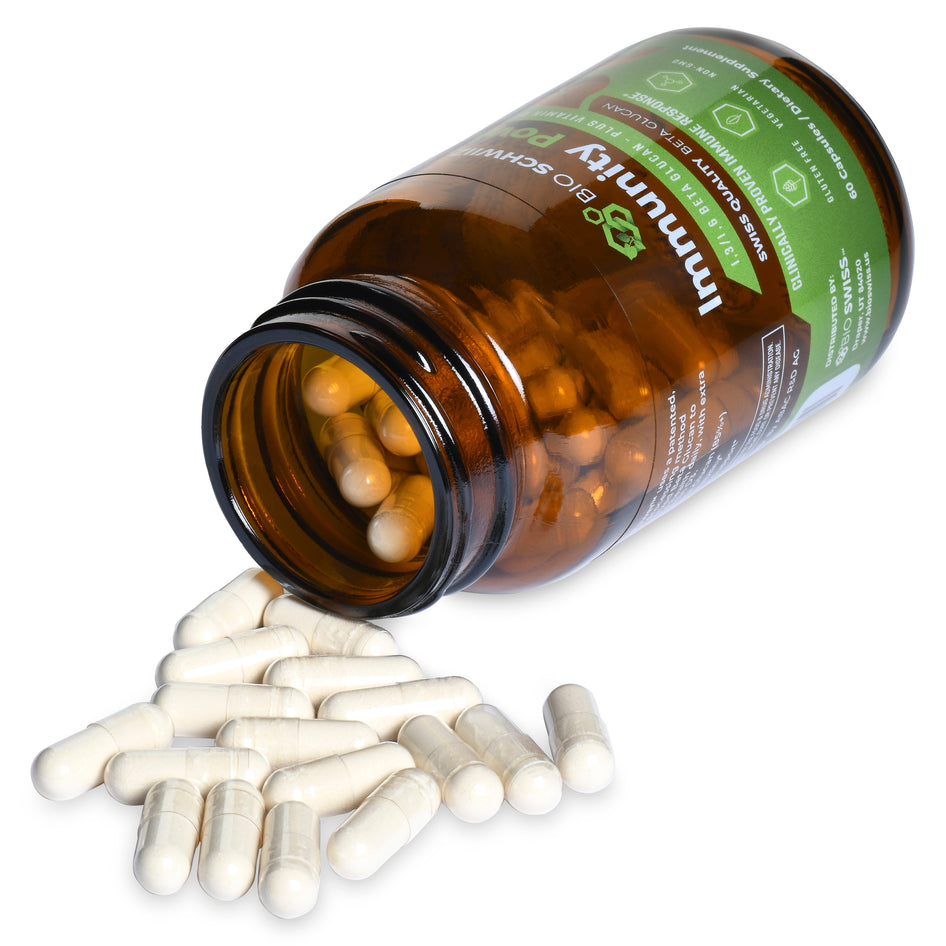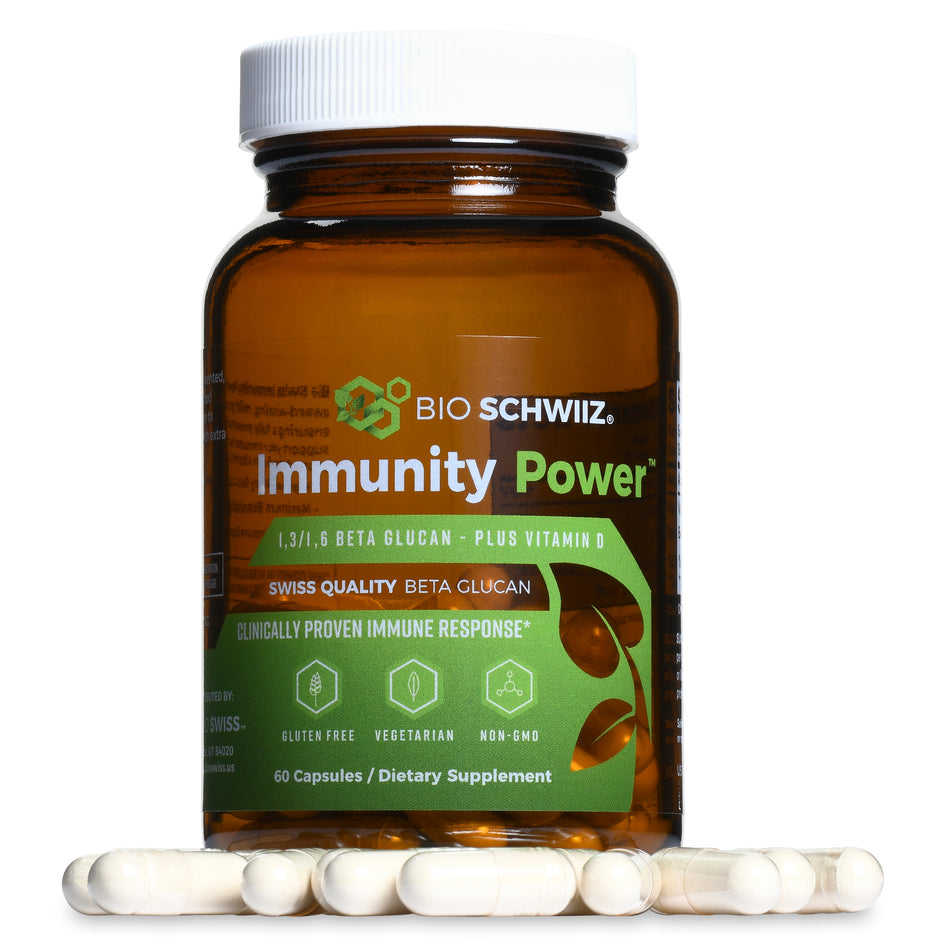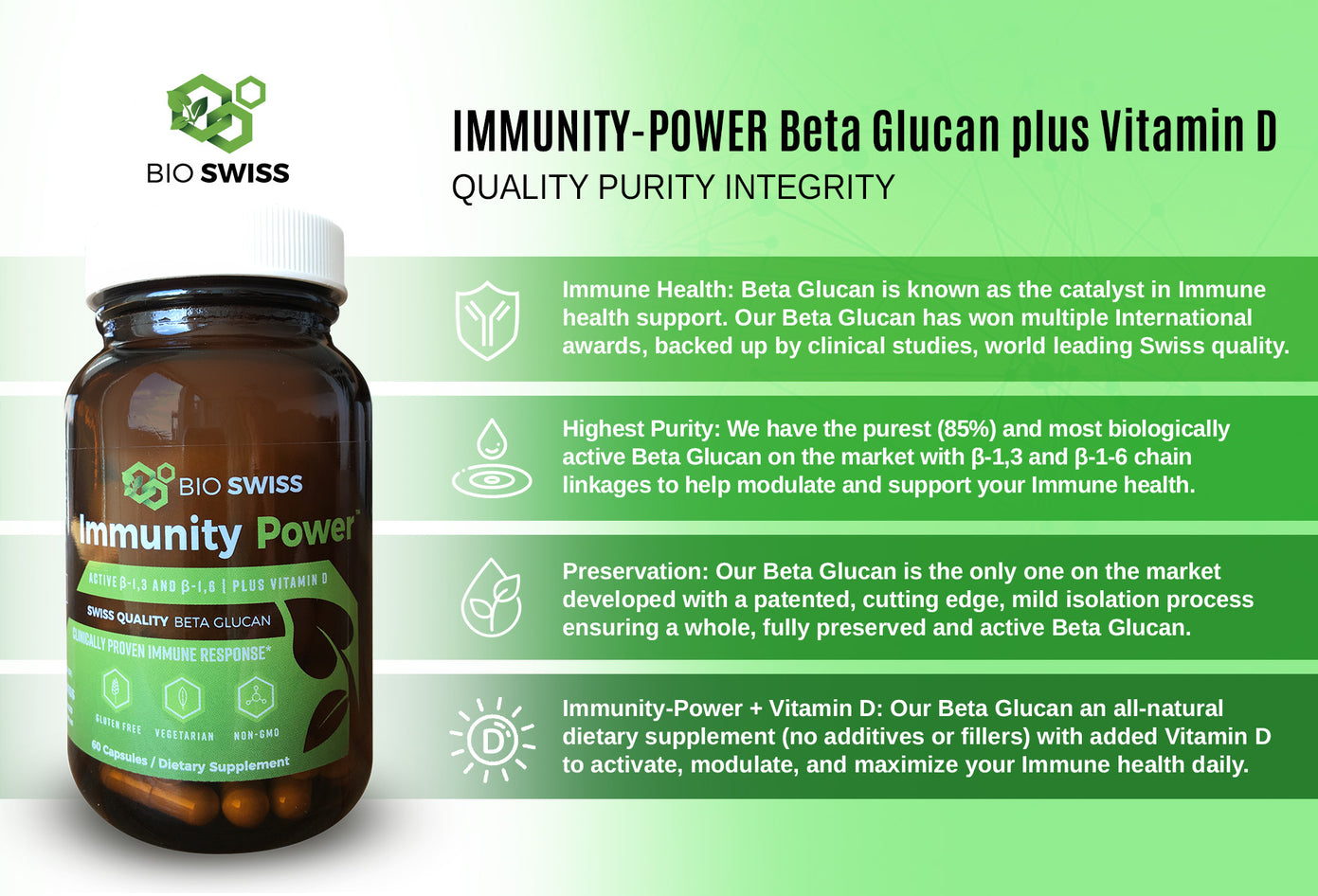 Clinically-Proven Immune Response | Beta Glucan is backed by over 160,000 clinical studies, Bio Swiss' Immunity Power improves the body's defenses by activating the immune system. Clinically proven to reduce the frequency and severity of the common cold. Immunity Power Beta Glucan is derived from bakers yeast, the source proven to be most effective at strengthening the immune system.
Added Vitamin D for Strength | In addition to providing the highest level of Beta Glucan, our Immunity Power supplements include Vitamin D3 for extra-strength immune support with no added chemicals, fillers or dyes.
Purity and Safety | Bio Swiss offers the only Beta Glucan on the market developed by a patented mild isolation process that ensures a fully preserved and active Beta Glucan. Every batch of capsules are manufactured in a cGMP facility, and inspected by an independent third-party to ensure purity and safety.
Highest Quality from Switzerland | Bio Swiss products are made in Switzerland and known globally for the purest levels of yeast Beta Glucan. With 85+ purity, our 1,3D and 1,6D Immunity Power Beta Glucan is the most biologically active Beta Glucan on the market. As a dietary supplement take 1 capsule per day 20 minutes before breakfast. During times of travels or illness, take 2 capsules per day or as directed by a healthcare professional. 420mg per capsule, 60 veggie capsules per bottle.
See Why Customers LOVE Bio Swiss...
Game Changer in Preventing Illness!!!
"I wanted to try this product for a full month before writing a review. A friend had told me about Beta Glucan, and how widely it is used in Europe to prevent illness. It had been a game changer for her in not getting sick.As I researched this product, it is said to be scientifically proven to decrease the risk of catching a viral or bacterial infection, and boosting the body's ability to fight diseases. Sounds amazing right?!? The gut's lymphoid tissue is the largest organ of the body's immune system, and fights off pathogens.It was important to me to get a pure Swiss product from. This product was the only one with a patented process to get the purest and highest level of active Beta Glucan.After months of use I am happy to report that I did not get sick - and I started using Bio Swiss Beta Glucan the month that school started for my three kids who go to three different schools! I ALWAYS get sick once the new school year starts. And almost always within the first month. I did not get sick!!! Even when my toddler got a cold and was out of school for a week, I was able to avoid "catching" it. The only thing that could have prevented me from catching the cold is this product! Going into fall and winter I will not be without my Beta Glucan. Give it a try. SERIOUSLY you won't be disappointed!!!"
Best Beta Glucan on the Market
"This product is amazing! I take this anytime I am feeling sick or down and I swear it makes the biggest difference.I originally purchased this product to improve my IBS symptoms, which has worked wonders, but learned afterwards of the immune strengthening properties. For my job I work with many kids and it's flu season, but I have yet to get sick at all, which is unusual for me.I've used other beta glucan products but this one is hands down the best product, especially for price. The quality is very clean and consistent and I would highly recommend this product to anyone of my friends or family members. Definitely going to keep purchasing this product in the future."
Quality Product
"So far it seems to be a great product. At this point I'm only into it for about a week and I'll update my review in a few weeks after more insight. I love the fact that this product comes in a brown glass bottle, and not in a plastic one. Even though there's quite the price tag attached to it I think it's a fair price after all. You just can't compare it to the cheap prices at your local big store pharmacy. There's just not a comparable qualifying product available. The capsules will last 2 months. It's basically odorless. I'm taking it without having a meal, which is so much more convenient and less likely to be forgotten, and it doesn't bother me at all. Some supplements I tried before made me feel nautious, but not this one. Living most of my life in Germany I'm always on the lookout for some great European products. Knowing about their strict guidelines I feel good about what I'm putting into my body. With US products I always wonder... This is not just a Swiss product, but it is actually made in Switzerland. I feel good about taking this. With school starting soon I know my kids will be sick again every other month, which is so annoying, but at least I can give myself the boost I need to fight off whatever they'll be bringing home and care better for them without suffering myself."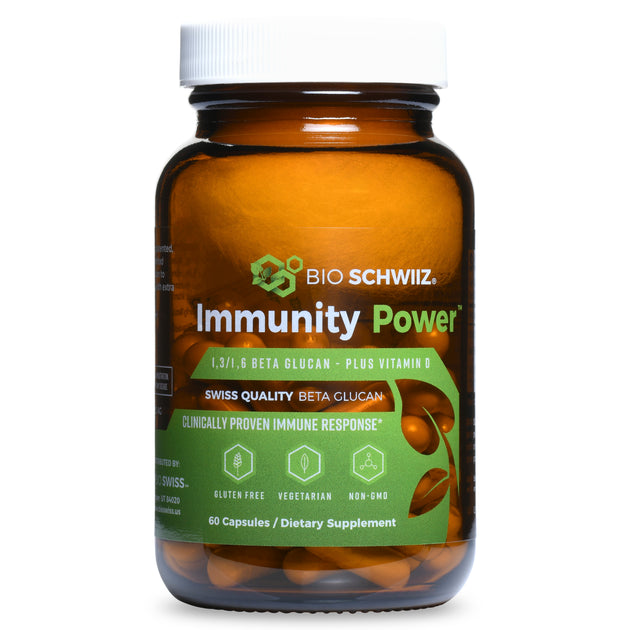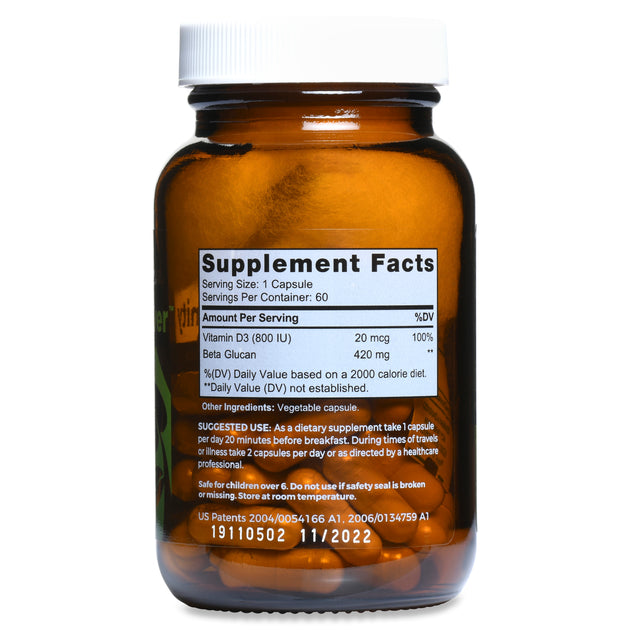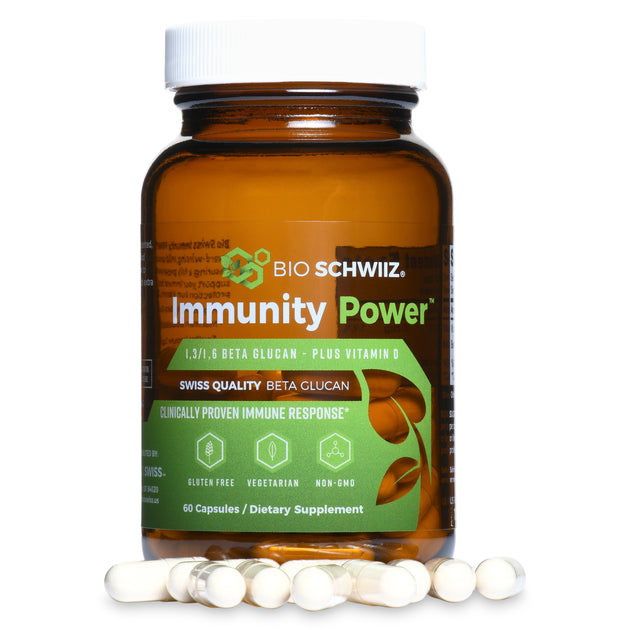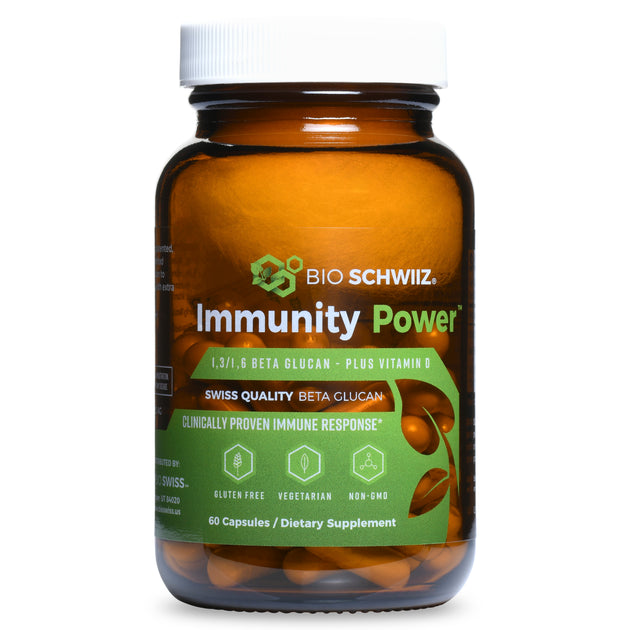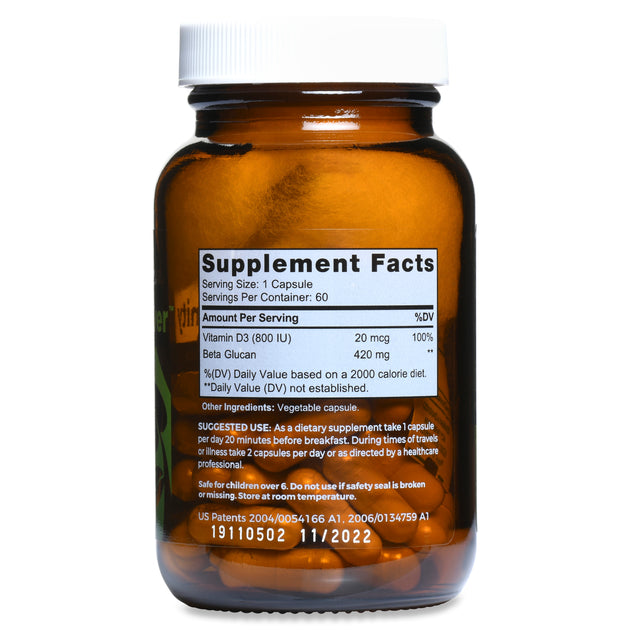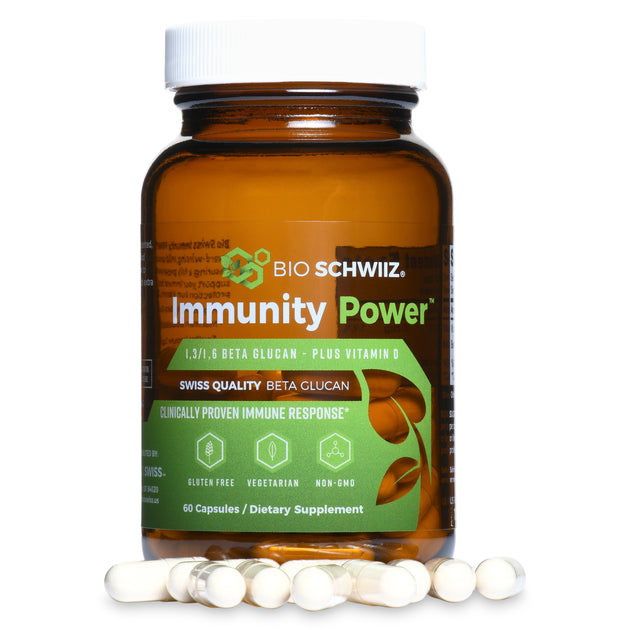 Great Deal
Immunity Power
$34.95
Award-winning Swiss Quality Production!

Clinically-Proven Immune Response

Extra-Strength Immune Support

Clinically Tested for Effectiveness!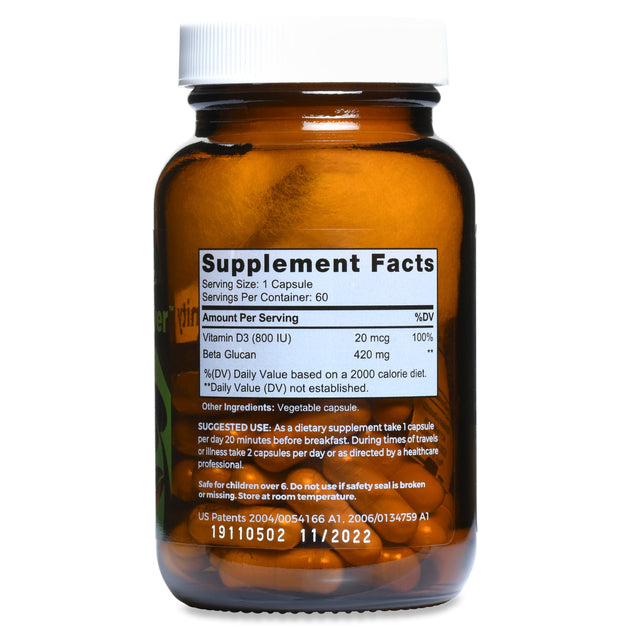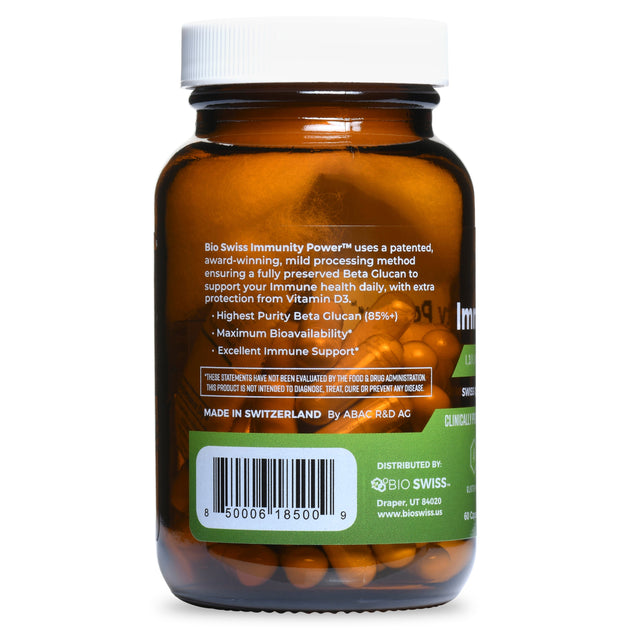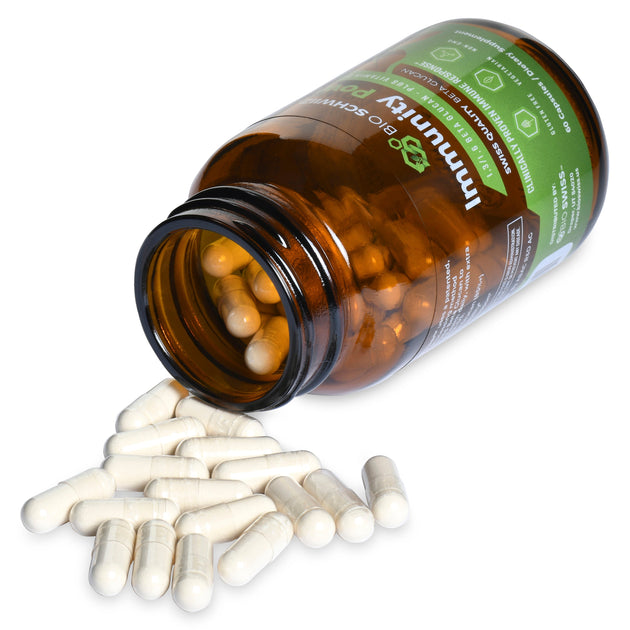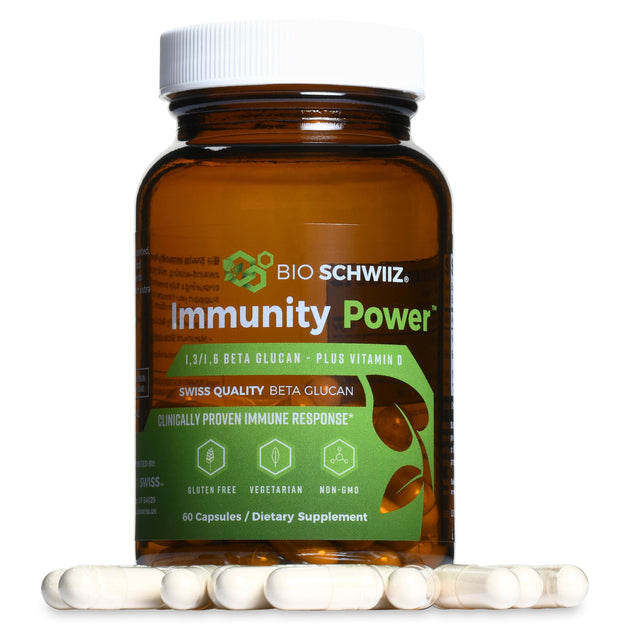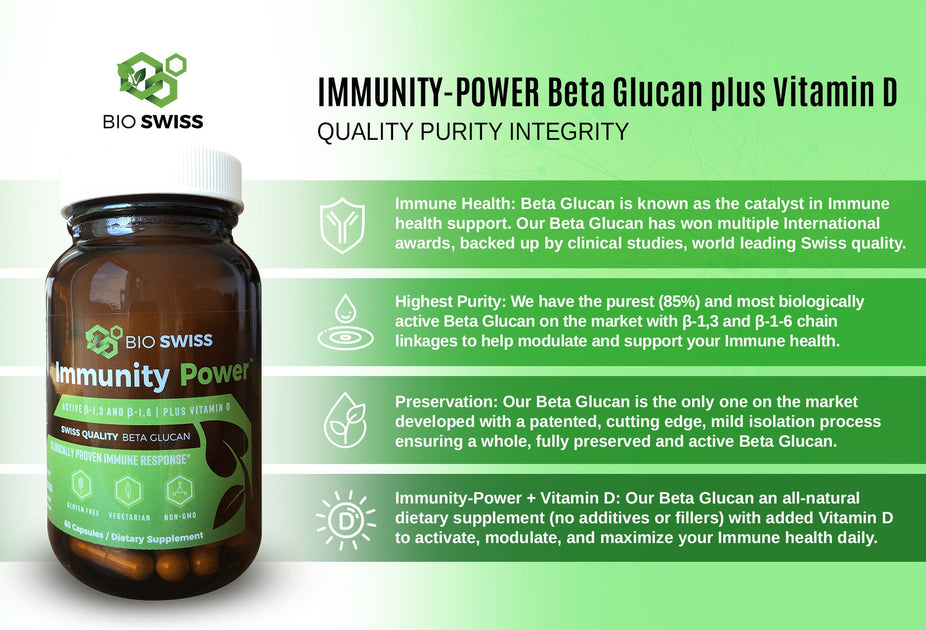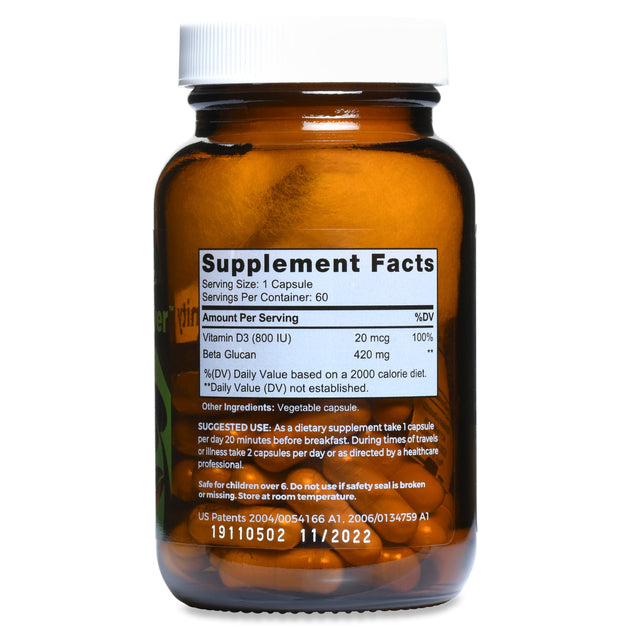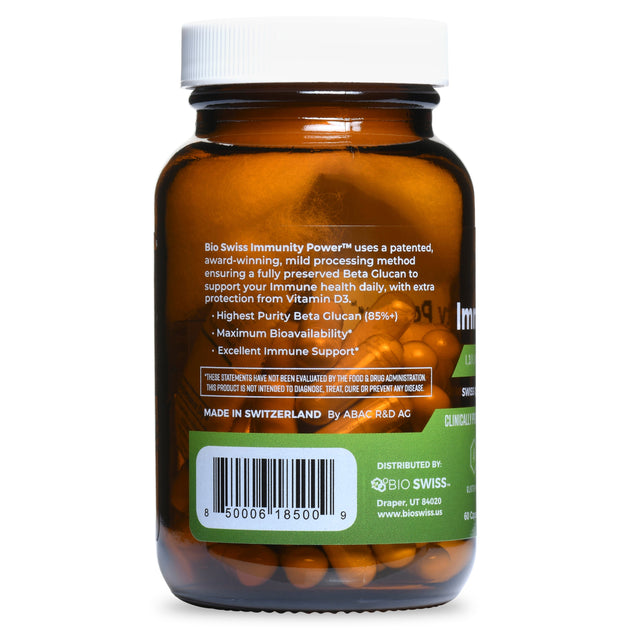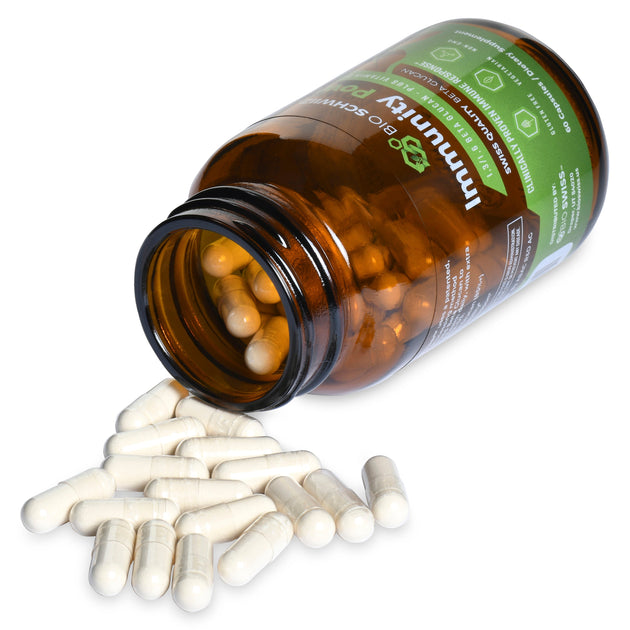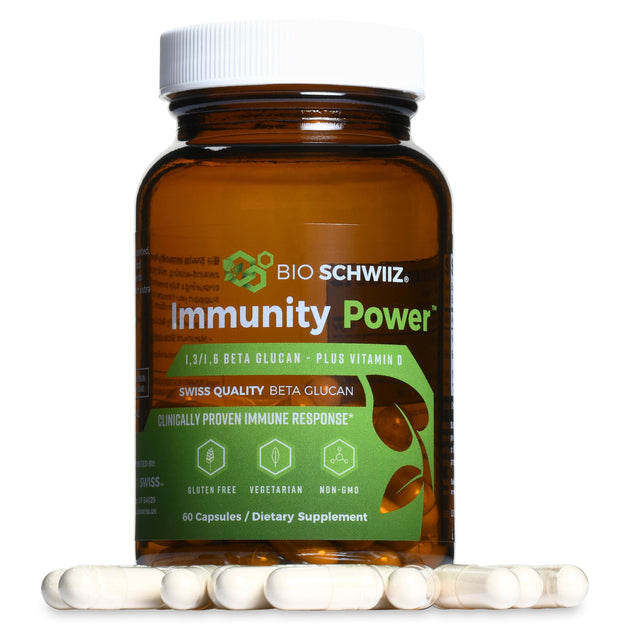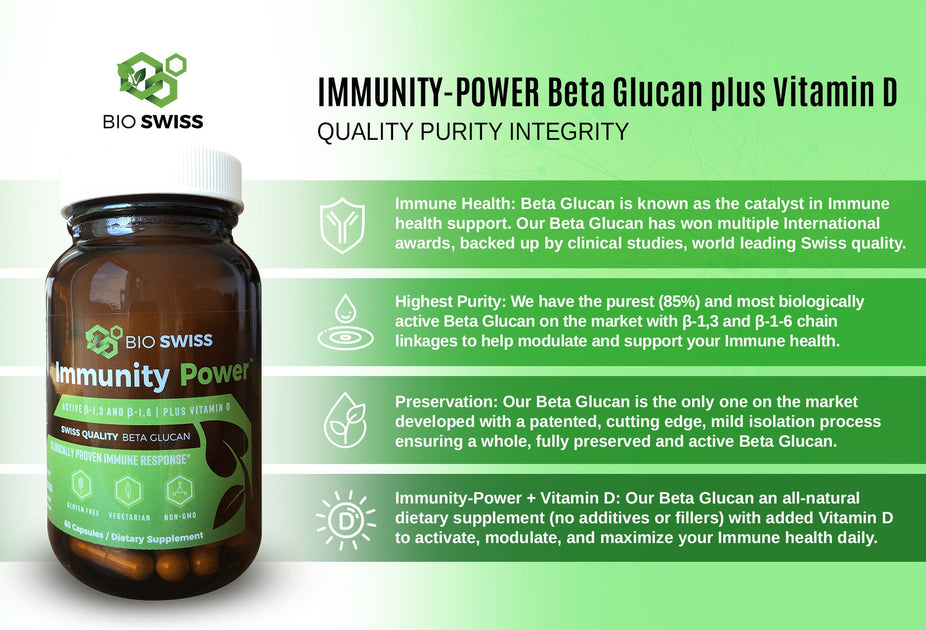 Most Popular
Immunity Power 2 Bottles
$66.41
Award-winning Swiss Quality Production!

Clinically Tested for Effectiveness!

Extra-Strength Immune Support

Clinically Tested for Effectiveness!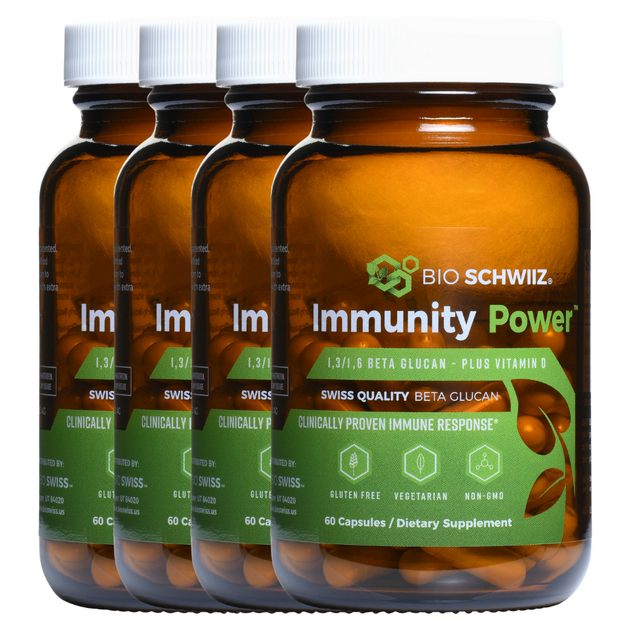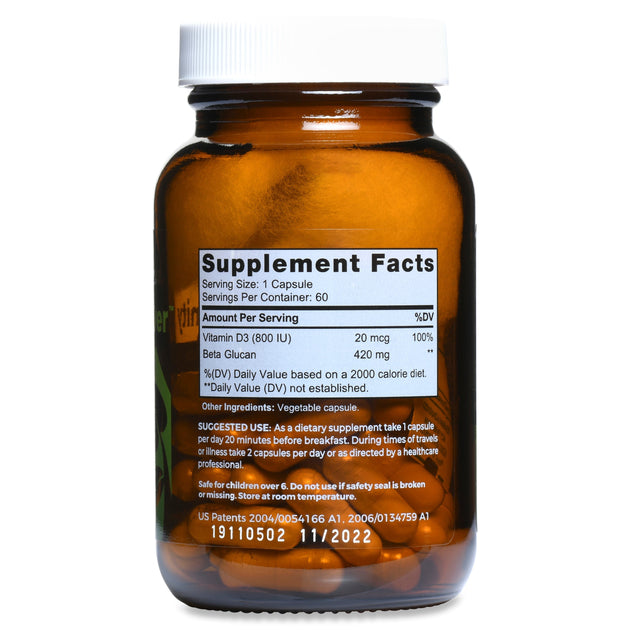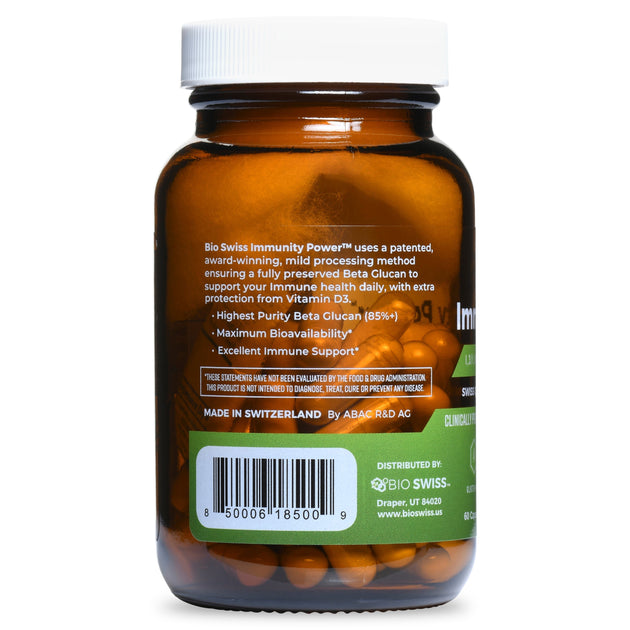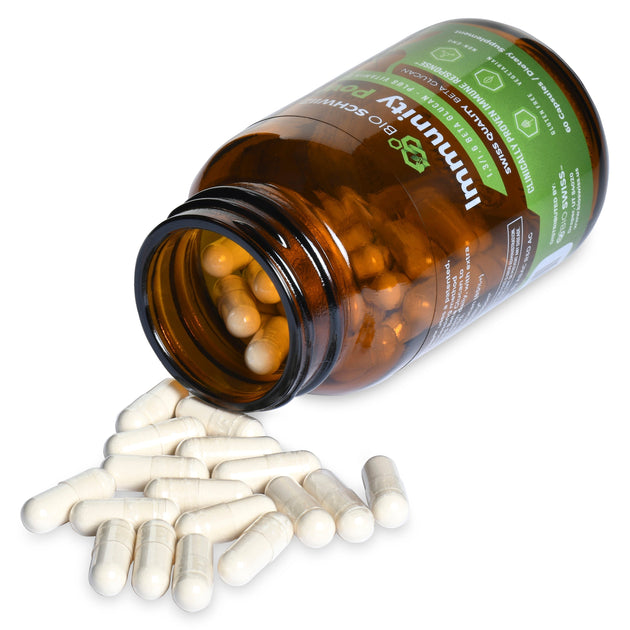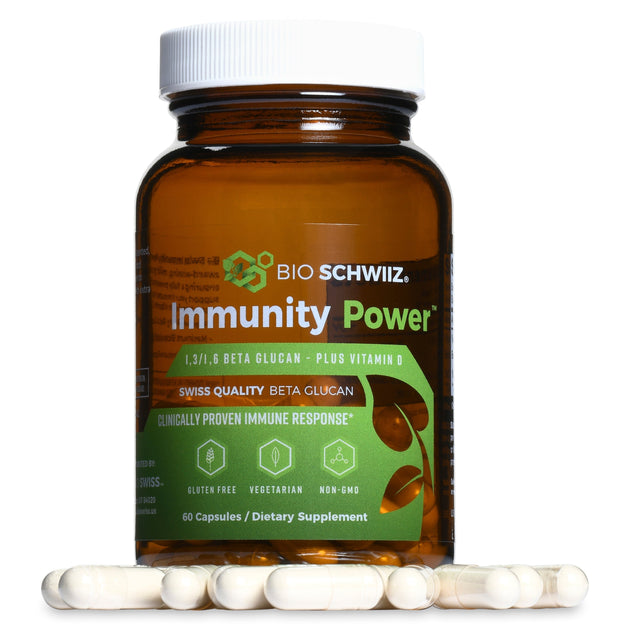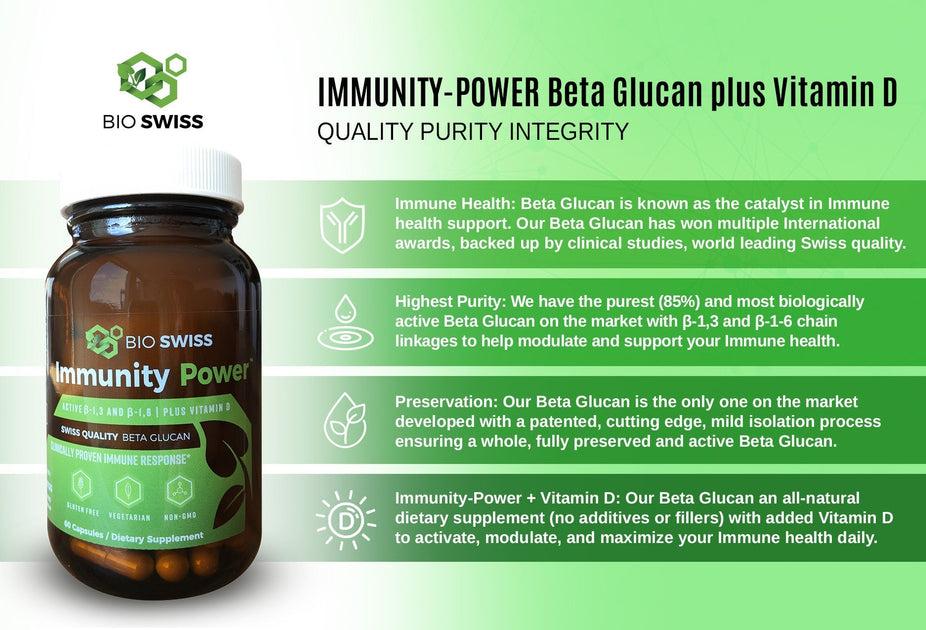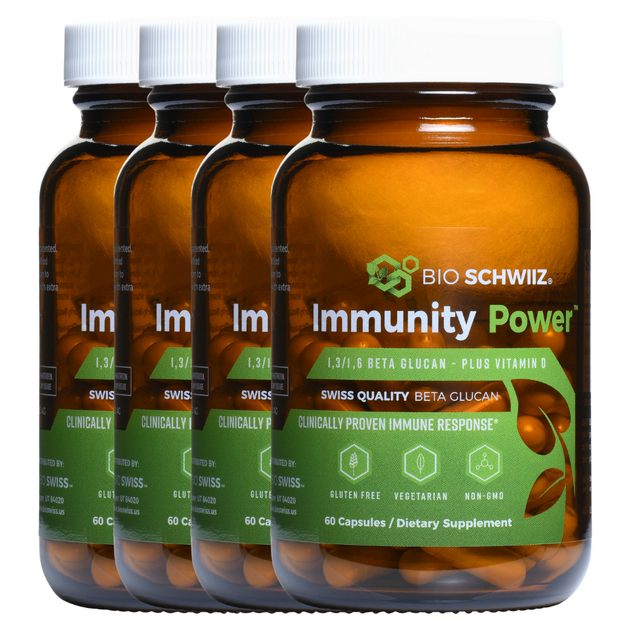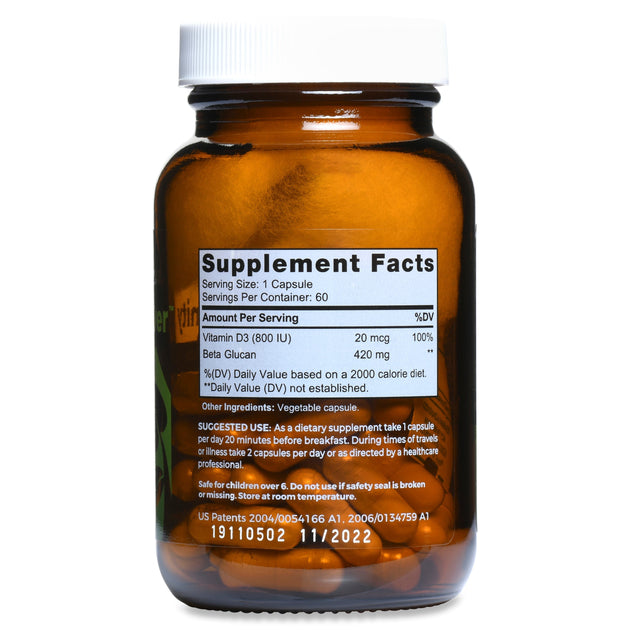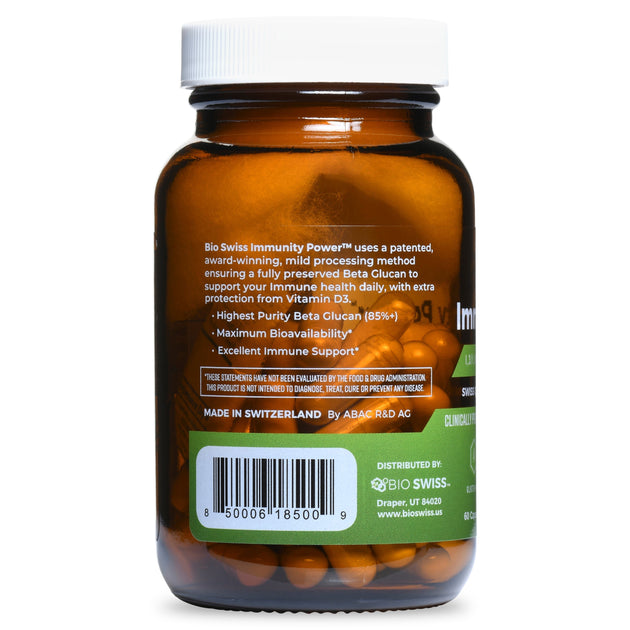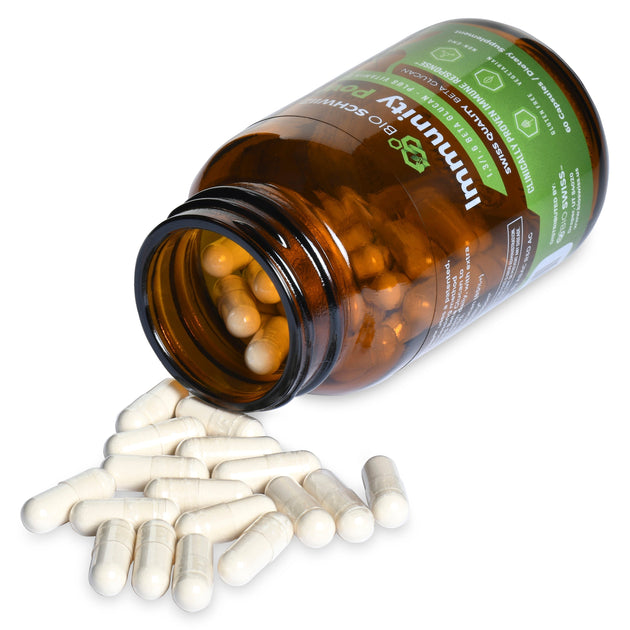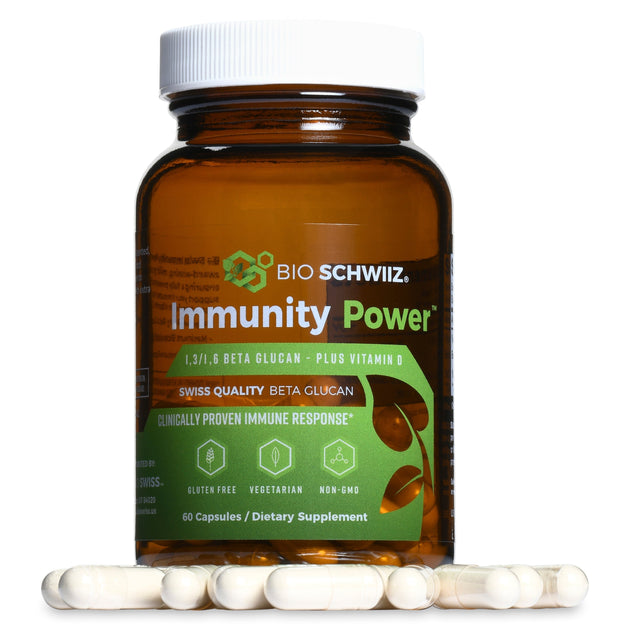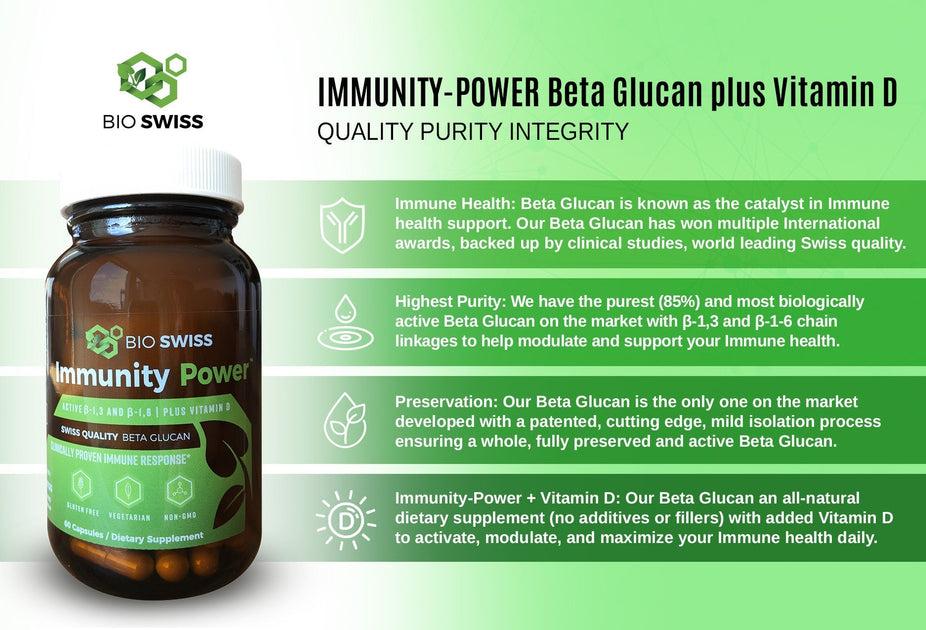 Best Deal
Immunity Power 4 Bottles
$125.82
Award-winning Swiss Quality Production!

Clinically-Proven Immune Response

Extra-Strength Immune Support

Clinically Tested for Effectiveness!